Introducing eco-friendly materials and technology from the world's advanced countries. constructing a sustainable island. connecting the world.
Green Builder is a professional engineering corporation which specializes in metallic façade systems and material interface integration. We are committed both to seeking resources from the world's advanced countries and to developing eco-friendly and energy-saving metal building materials, which are applied to various types of constructions such as communal buildings, technology factories, and religious facilities...etc.
The Green Builder professional team promise to deliver high-quality services, seeking excellence in every aspect of our business.
From traditional "color panels" to high-quality "Ti-Zn alloy plates", we provide a diverse range of metal materials to meet the demand of every construction project. Our team aims to deliver services with quality, specialty, and responsibility, assisting every client throughout the project.
Materials of Green Builder Headquarters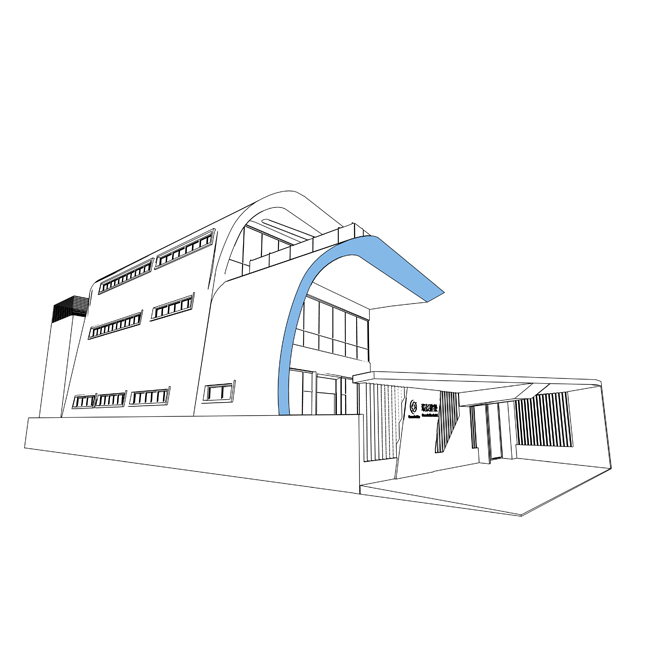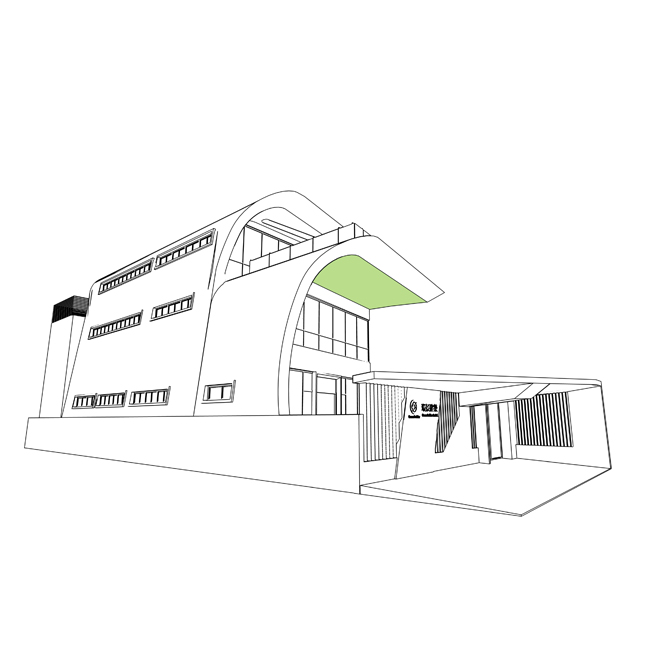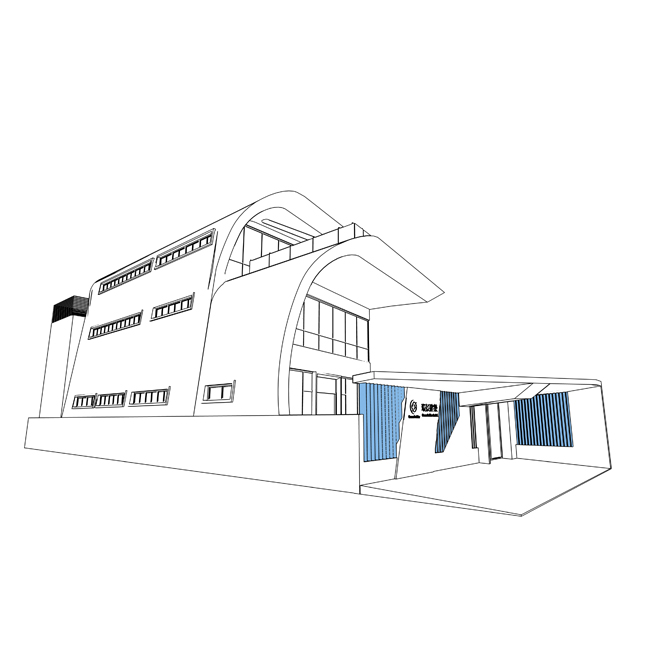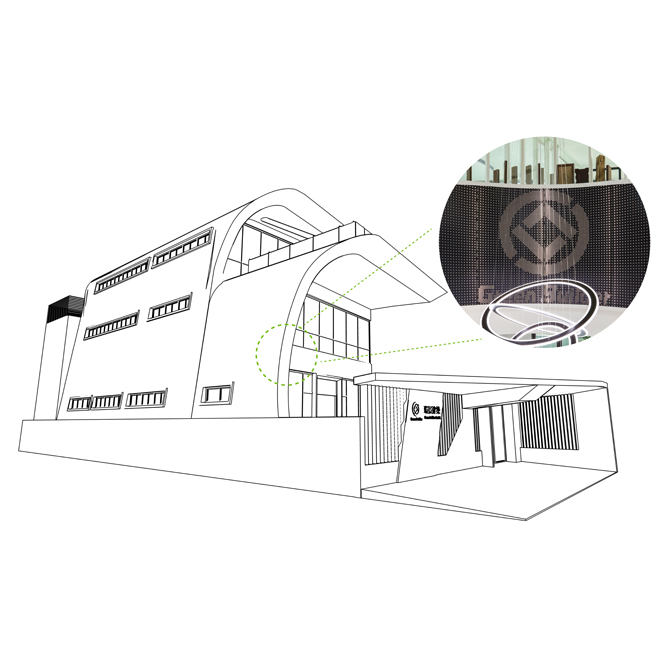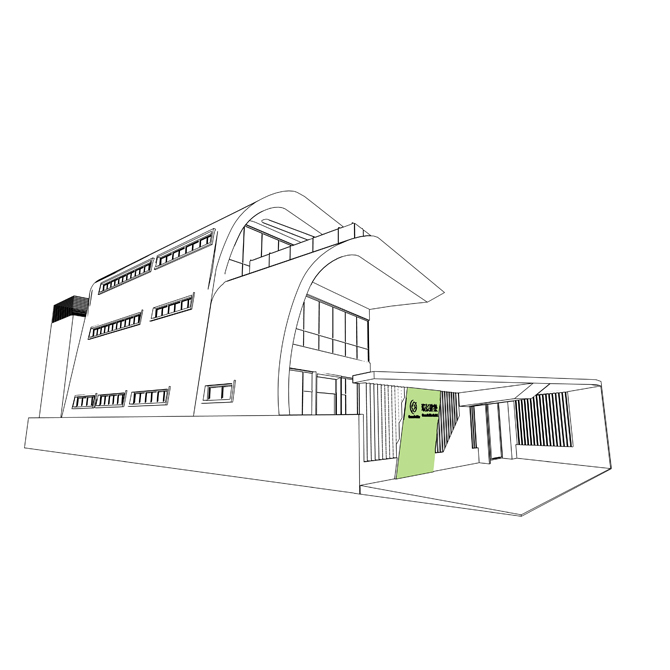 Traditional Aluminum Alloy Single Plate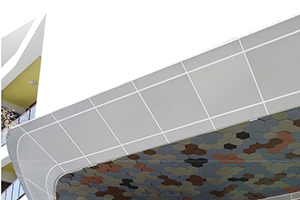 This alloy plate is cut with an advanced 3D computer laser, painted with Dupont's latest 100% fluorine, and is filled with Dow Corning 991 silicone. This alloy plate reveals a fluent metal edge design.
French Hexagon Pre-Oxidation Zinc Plate
The pre-oxidized Titanium-Zinc alloy plates were randomly arranged with six natural colors and were constructed into a special metal sky ceiling in a manner similar to the wonderful scenery found in nature.
Wood Grain Stylish Grille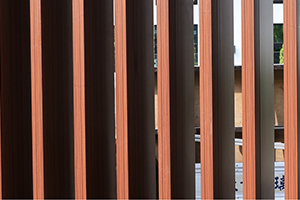 Wood grain material is painted on Aluminum extrusion or Aluminum Zinc steel creating a stylish grille with the functions of ventilation and shading.
Dutch Euramax Oxidized Zinc-Aluminum Alloy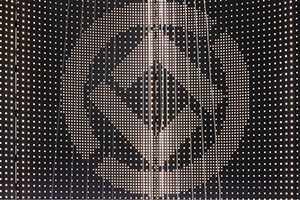 This alloy surface has adopted the special pre-oxidation Zinc plated technology, allowing the metal surface to reveal a dark gray style like Titanium-Zinc alloy. Yet, it's more economical and effective.
German KME TECU Bronze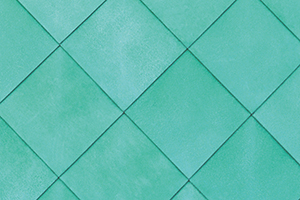 The pre-oxidized copper alloy product is used on flat roof projects. The retro copper naturally reflects the style of a classical building.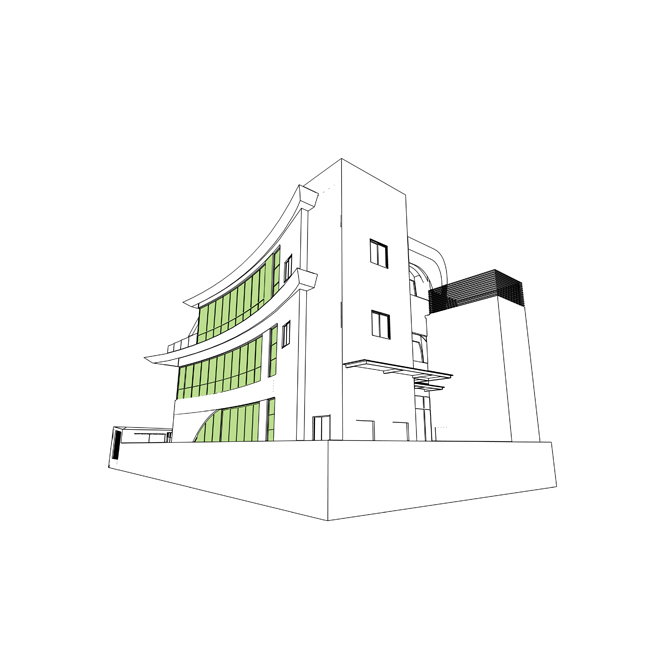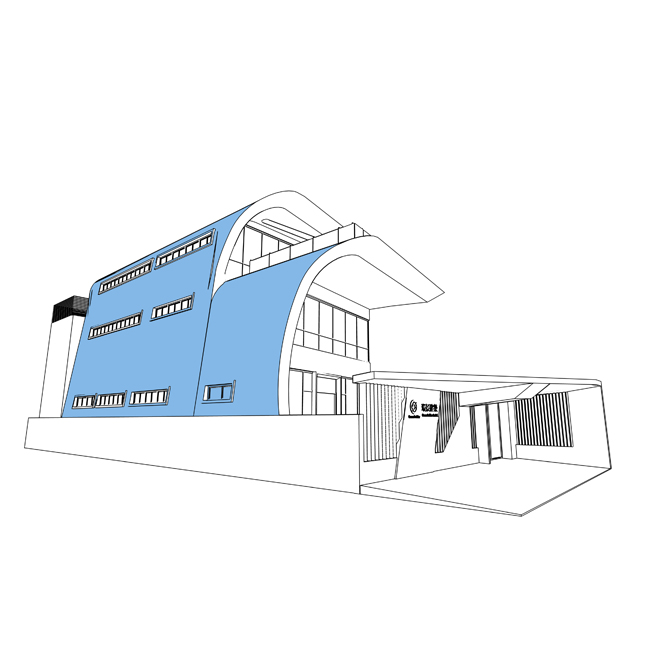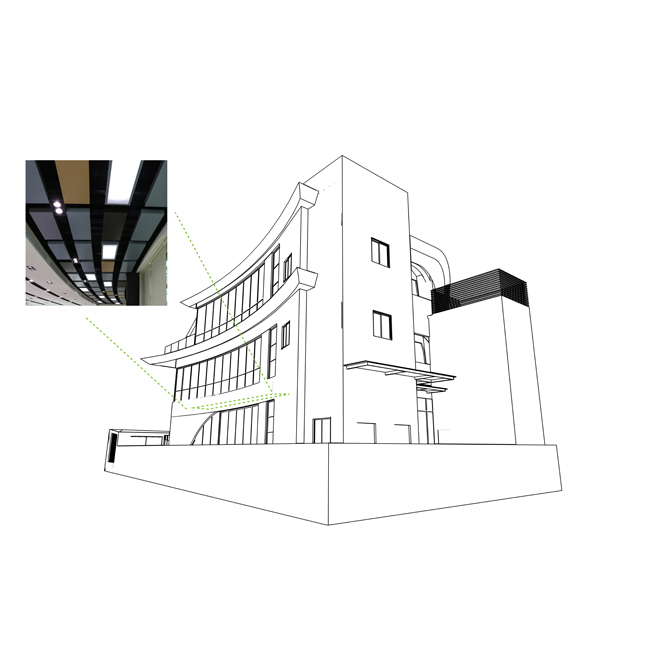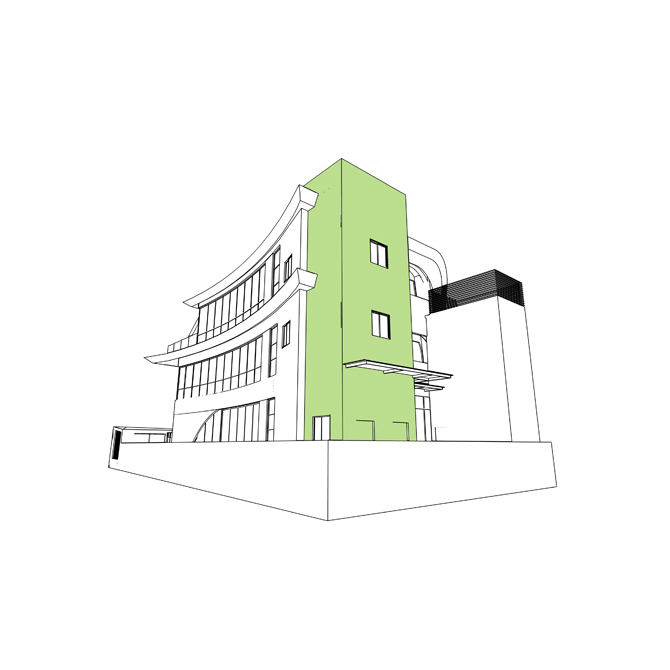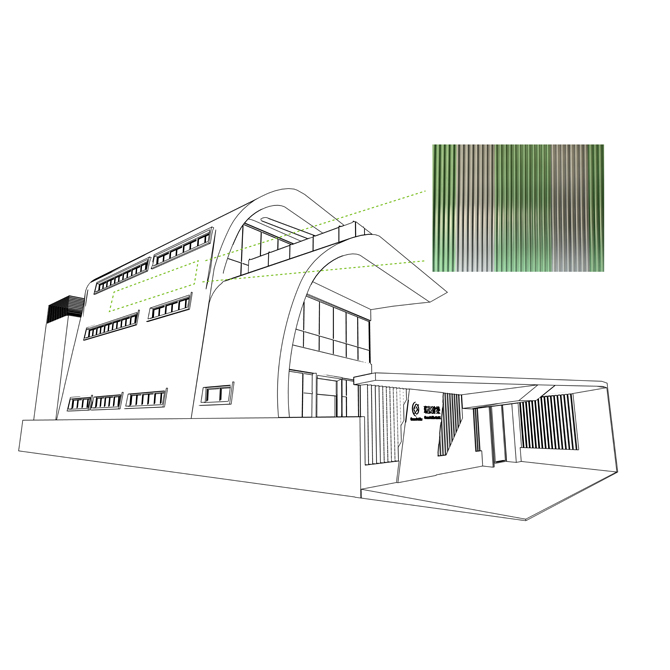 Aluminum Glass Curtain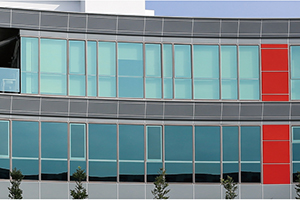 The Two Side Aluminum glass curtain wall is cut into irregular segmentation, allowing the feel of visual extension and inside and outside transparency. The overall style is extremely elegant.
French Azinga Titanium-Zinc Plate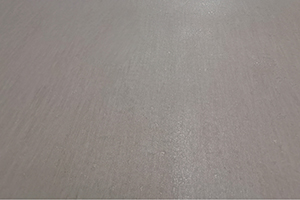 The plate is applied with the lightweight Single-Lock hidden system that fireproof as well as heat and sound resistance. It can effectively conserve energy. Without a doubt, the simple arc reveals the beauty between the lines and the curves.
Australian Aluminum Core Stamping Circle Material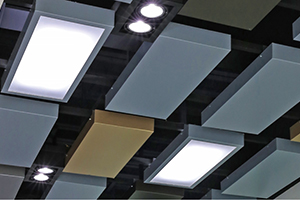 Utilizing the latest Australian material, the circle material is fused with an aluminum alloy plate combined with a high-temperature film and a compound into a 4~6mm completed exterior wall system that meets the first level flame resistant standard. The convective air layer is the best heat insulation, and can effectively prevent sun rays from conducting into indoor rooms. Compared with the traditional aluminum alloy single plate, the compound alloy can also increase structural strength level by 28%.
Korean Metal Curtain Wall Sandwich Panel System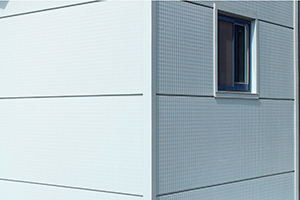 This metal curtain wall has a one-hour fire rate. For a middle layer, customers have the option of choosing either PIR foaming, fire prevention rock wool, or hot insulated glass wool. For the external appearance, customers have a range of grains from which to choose.
Australian BlueScope Steel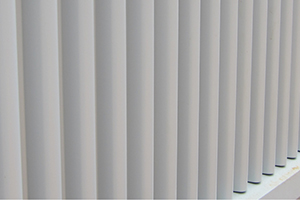 This steel is rolled into Japanese style circular wave panels. The overall look is smooth and meticulous, and represents a complete break from the stereotypical galvanized iron sheet factory look.
Organizational Chart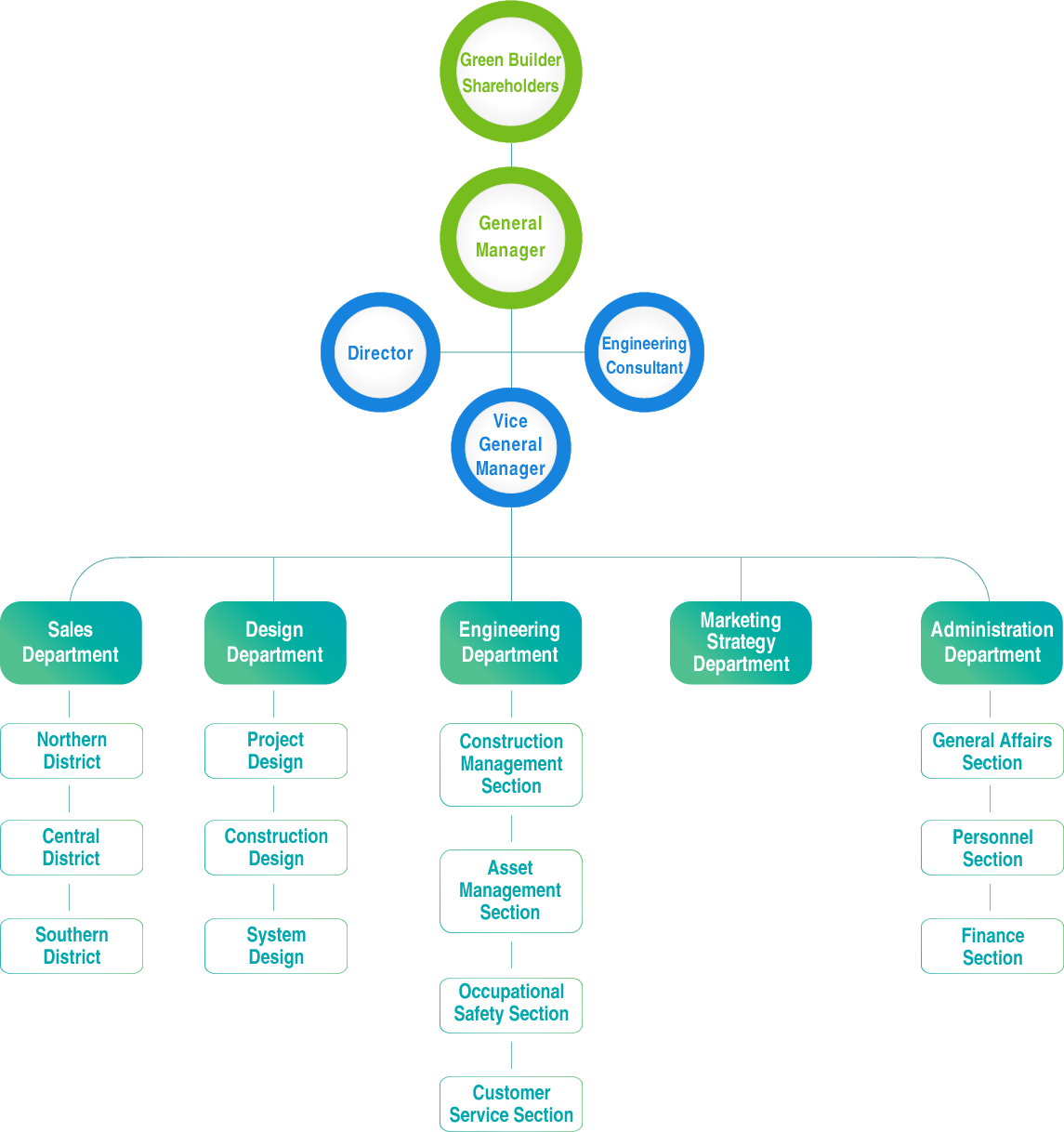 Company History
2006

Established Green Builder construction co. ltd
2009

Pu Tai High School metal roofing project

2015

ChinPu Depot turn-key project

Solartech Energy Corp. phase 1, 2 projects

2016

First capital increased to 28 million
2017

Taipei Heping basketball gym metal roofing project

2018

Taichung World Flora Exposition metal roofing project

2019

Second capital increased to 56 million
Green Builder headquarters relocated to Nantun District, Taichung